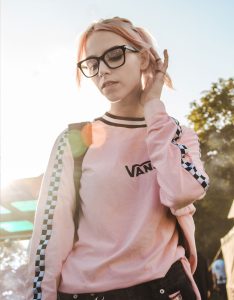 Are you facing an unplanned pregnancy and considering abortion? If so, it's essential to understand the potential mental health effects associated with abortion to make the best possible choice for you and your future. 
Read on to learn more about how abortion can affect your mental health. Or, if you want to talk to someone in person about your pregnancy options, contact The Center for Women to schedule a free, confidential appointment with one of our caring team members. 
Link Between Adverse Mental Health Outcomes and Abortion
While the physical effects of abortion are well documented, studies are beginning to show the link between adverse mental health outcomes and abortion. This is especially true if you feel pressured into having one. 
A study found that 81% of women facing an unplanned pregnancy who had an abortion were at an increased risk of mental health problems, including but not limited to substance abuse, depression, and anxiety.
If you're feeling even subtly pressured into having an abortion, these mental health risks are even greater. Another study by the Journal of American Physicians and Surgeons discovered that almost 75% of women who had an abortion felt at least subtly pressured into making the decision, and many suffered psychological effects afterward: "Women reported symptoms of depression (14.4%), guilt (14%), shame, regret, self-hatred, feelings of worthlessness, feelings of being unworthy of love, drug or alcohol addiction (9%), low self-esteem, anxiety, and thoughts or attempts of suicide (6.2%)."
How Can I Protect My Mental Health
Only you can decide what is suitable for your pregnancy, but the best way to make this life-changing decision is to be as fully informed as possible about each option. While abortion is the only choice that will end your pregnancy, your other choices are parenting and adoption. 
When deciding what path to take for your pregnancy, it can help to journal about what each option might look like for you. Answering these questions can help you get started:
What might my life look like if I choose abortion? Adoption? Or parenting?

How might I feel afterward if I choose abortion? Adoption? Or parenting?

Are resources available to help me with my decision? 
Next Steps
Talking to someone in person and having space to ask questions can be another important way to think through your choices. At The Center for Women, we provide pregnancy resources and information that can help you feel supported and informed—and all appointments are free and confidential. Contact us today to schedule an appointment with one of our caring team members. You're not alone in this. We're here for you.